Do you want to transform your home without extensive construction work? Consider opting for the art of outdoor lighting. Outdoor illumination can improve your home's external aesthetic and help add a captivating ambiance that delights your family and guests alike.
In this blog, we'll discuss the art of outdoor ambient lighting and how you can achieve it for your home. Let's get started!
Understand Your Outdoor Space
Before you draw up an outdoor lighting plan, you must first take the time to understand your outdoor space's design and features. Consider the size, layout, and key features you want to highlight. Is there a tree that deserves a glow-up or a cozy seating area that needs outdoor ambient lighting? Determining this will help you shortlist the right lighting techniques and light fixtures to set the mood on your property effectively.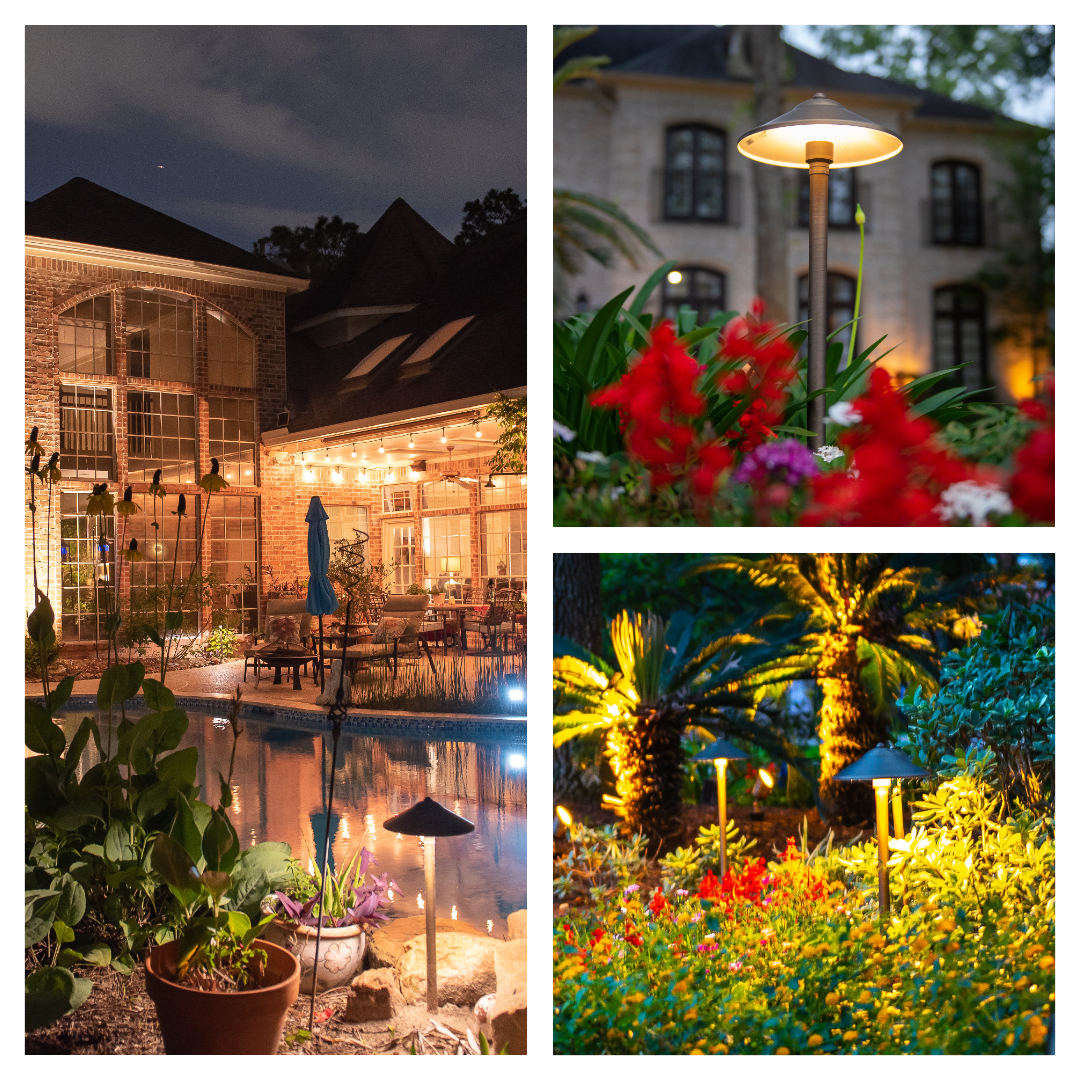 A Layered Lighting Approach Works Every Time
To set the mood, a layered lighting approach works every time. Start with general outdoor ambient lighting. It provides overall illumination on your property and outdoor space. You can easily achieve this using wall-mounted sconces, lanterns, and overhead string lights. Outdoor ambient lighting sets the foundation for other lighting fixtures and creates a warm and inviting atmosphere.
Add Functionality With Focal Lighting
Your next task in setting the mood is highlighting the focal points. These need strategic placement because too many focal points can put your entire house under a spotlight. Therefore, choose your focal features wisely.
You can use pool lights to highlight your pool and seating area to create drama and shadows or add spotlights overhead to highlight the area after dark. You can also use uplights along walls and string lights along pathways and entranceways to increase security and help your visitors and guests see better in the dark.
Get Professional Outdoor Lighting Installation Services In Houston, TX
Don't know where to start with landscape light installation on your property? Trust the experts at Holy Christmas Lights to do the job for you. We can help you transform your home into a magical haven.
We provide quality special event, landscape, outdoor lighting, and holiday light installation for residential and commercial clients.
Contact us today to get a quote.