Are you bored with the way your backyard looks? It's time to make some changes that will instantly enhance its ambiance and make the space livelier and a lot more enjoyable.
You might be wondering how you can make backyard upgrades while sticking to a budget and still getting quality results. The simplest solution is to invest in backyard light installations that will transform your space. Here are some ideas worth trying:
Going all out with bistro string lights for moodiness
You'd be surprised at how easy it is to set the mood and make your backyard cozier, dreamier, and more welcoming with something as simple as a bistro lighting installation in Spring, TX. You can hang string bistro lights over pools or just across the yard and instantly make it look dreamier.
Lighting up your patio cover with bistro lighting
Another great use of bistro lighting for backyard upgrades is hanging them on your patio covers. They can double as regular lighting and make it easier to sit outdoors at night, creating a more comfortable vibe. They'll also make your patio cover look better overall and remind you of a resort or fancy restaurant!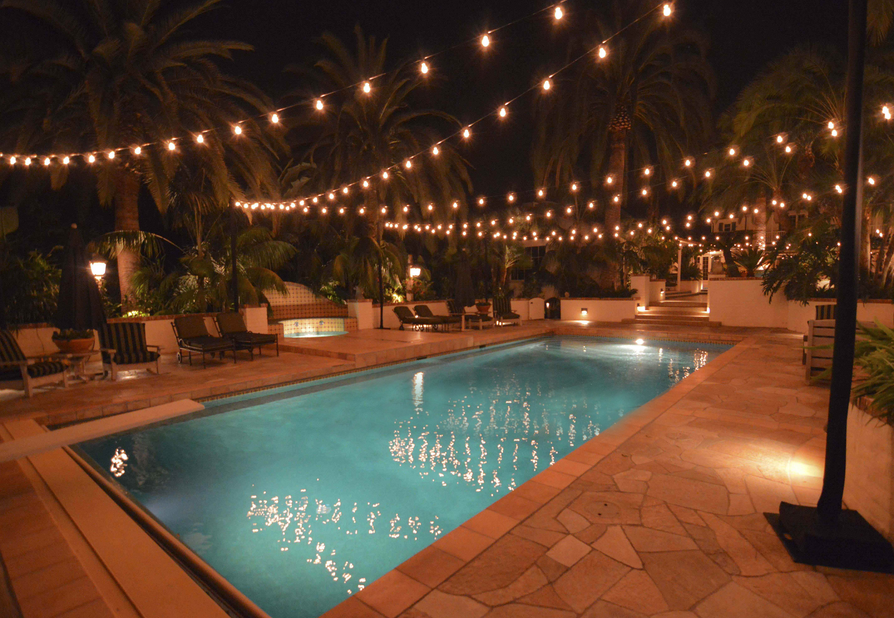 Making a cozy lounging area with seating and lights
Do you enjoy spending time out in your backyard? Make it even more comfortable with a great outdoor couch set and some lights. We offer hanging lights as well as fittings in umbrellas, covers, and other stands, so you can create an entire corner where you can host, hang out, and enjoy your evenings. Lights help set the mood while making it easier to navigate, bringing some added fun to the vibe.
Jazzing up your trees with lights for a magical effect
One of our favorite backyard upgrades to make through professional lighting installation in Spring, TX, is tree decor. Lighting on trees makes them look beautiful and appealing, instantly uplifting your backyard. You can keep them on consistently or use them only when hosting or spending time in your backyard and they're bound to add tons of personality to your space.
Backyard upgrades are always a great idea if you're looking to shake things up and try something new. You can brainstorm ideas with our team or check out our work to see some of the upgrades and transformations we've done using landscape lighting and bistro lighting as part of our backyard light installations.
Contact us for a free quote and consultation, and learn more about our services today!